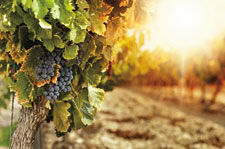 Winery Tours are fascinating and fun. But wineries can be tough places to access. The narrow, winding roads to the wineries are extremely difficult to navigate, and some wineries don't even permit large buses because of the tight roads. The perfect solution: a Quality Assurance Travel minibus.
---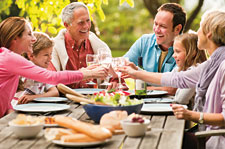 Family Reunions take place infrequently and you've been looking forward to this one for a long time. But let's visualize the reality. The kids are screaming, your spouse is telling you the right route to take (not the one you mapped out) and goofy Uncle Ralph is sharing his latest joke. The answer: one of our charter minibuses. You sit back and relax (maybe even with headphones on) and let the rest of the family do what they will.
---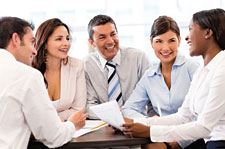 Corporate Outings: Whether you and your co-workers are headed to an important business meeting or a long-needed day of fun, a mini-bus is the best possible way to go. You catch up on work, tweak the speech you'll be making or simply sit back and chat with co-workers while we drive you to your destination—safely, comfortably and in minibus style.
---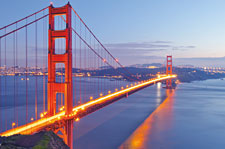 Sightseeing Tours: Like our mini-buses, sometimes the best places can be quite small—like the constricted, twisting streets of San Francisco. In fact, maneuvering the typical 45-foot charter bus through San Francisco is difficult at best. Not to worry, you can still tour the city by the Bay in style—of course in one of our comfortable, charter mini-buses.
---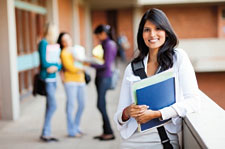 College and corporate shuttles: Both college and corporate campuses have become large and sprawling, making it difficult for business people to get from office to meeting room and for students to get from class to class or campus to campus. That's why our charter mini-buses have become the ideal solution.
---
Ready to take the biggest little ride of your life?
More and more businesses are using Quality Assurance Travel's mini-buses as employee shuttles—moving employees from airports to hotels to convention centers, from building to building or to and from train stations, out-of-the-way work locations, parking lots and bus stops.
And colleges and universities have found our mini buses ideal for intra- and intercampus transportation.
Just like their big brothers, our mini buses ensure you'll be traveling comfortably, safely and luxuriously. That's because they offer the same great amenities like:
Individual seating with adjustable back rests
The newest and most modern buses
Top-quality professional minibus drivers chosen for their reliability and dedication to customer service

What our customers are saying about our bus rental services.