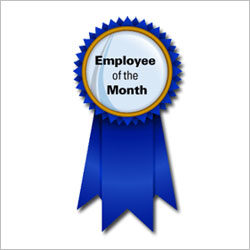 Quality Assurance Travel is tops in Bay Area charter bus services for lots of reasons.
But there's one area that makes all the difference: Our people.
Take a look at why passengers choose Quality Assurance Travel and think about who's responsible:
Pre-inspected, impeccably clean motorcoaches? Our people.
The ability to handle hazardous or erratic road conditions? Our people.
An impeccable safety record? Our people.
Careful boarding and unloading of passengers and luggage? Our people.
Getting you where you're going right on time? Our people.
Guided tours beyond compare? Our people.
Our motto, "Dependability is a beautiful thing!" is due to guess who? You got it. Our people.
You see, at Quality Assurance Travel, we don't just hire anybody. Every one of our employees is a top-notch professional chosen based on reliability and dedication to customer service.
It's our people—our mechanics, our travel coordinators and most of all our bus charter drivers—who make sure that each and every detail is handled with care so you experience the most enjoyable bus travel possible.
It's because of this unparalleled dedication to serving you that we are launching Quality Assurance Travel's Employee of the Month award. Every month we will select one of our outstanding drivers for recognition and honor that person with lots of gratitude for a job well done—and a cash award.
So when you're choosing a charter bus company, do you want people who don't really care about the level of service you get? Or would you rather ride with employees and bus drivers who love to drive, are friendly and customer service oriented and are intimately familiar with the Bay Area?
Just call us and let our outstanding bus charter drivers handle the rest. You'll be glad you did.