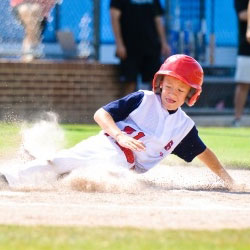 Baseball
So, you think you're ready for the season?
You have a great line-up, all the gear, the coaches, the best players, great fans and the strategy. But what about getting to the game and back?
Quality Assurance Travel—the Bay Area's premier sports team bus charter company—is known for a consistent ability to make chartering a bus easy, efficient and affordable. Quality Assurance Travel is your team's convenient source for all your sports bus charter needs.
Quality Assurance Travel has all the bases covered for your team's transportation needs.
There's nothing unprofessional about our play-by-play. We:
Pick up your baseball team at the airport
Transfer them to their hotel
Take them to practice and transport them back to their hotel
Take the team—on time and relaxed—to the game and back to the hotel
The next day we transfer the team back to the airport, on schedule, comfortable and ready for the next series.
You're proud of your record. We're proud of ours.
When you work with Quality Assurance Travel, you're working with the team whose experience handling sporting teams, schedules and equipment is unparalleled. And our winning fleet of charter buses is comfortable, safe and up to date, so your sports teams travel safely and in style—arriving refreshed and ready to win.