---
Snow Trip Bus Charters
Bus charters for the heartiest winter sports enthusiast or ultimate après-ski buff—Let it snow, let it snow, let it snow…
At Quality Assurance Travel, we know you can't wait to take off for fun in a wintry wonderland.
We know you love to ski, skate, snow tube with the kids, your new love, family and friends and—go ahead, admit it—even create an occasional snow angel.
We also know what you don't love—driving!
And why should you? That's our job. When you leave the winter driving to the bus charter pros at Quality Assurance Travel, you can relax in our roomy, comfortable seats, watch a movie, chat with your travel buddy or just rest up for the slopes as you take in the spectacular snow-capped mountain vistas from your luxury bus coach seat.
Our bus drivers know just how to negotiate those moguls, while you stay warm and comfortable. In fact, they're specially trained to drive in harsh weather conditions and can install and remove chains quickly and expertly.
We think you'll be impressed by a cargo compartment huge enough to stow your gear, our incomparable safety record, meticulously maintained coaches and the Bay Area's friendliest bus drivers.
Most trips are one-day turnarounds, but we know that many groups enjoy longer outings to these outstanding resorts.
We know, because we've taken them there year-after-year. Just tell us what you need, and we'll provide a single charter bus or as many as it takes to get your group to the slopes.
---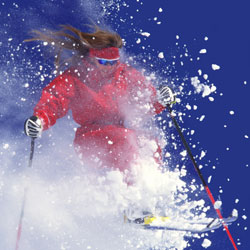 We provide snow trip bus transportation service to all the top resorts including:
---